The People of POW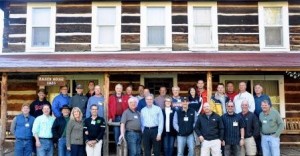 Elected Officials
Moderator:
TE Mike Wright
720-482-1462
Moderator Elect:
Past Moderator:
Dr. David Shahan
303-798-6387
Stated Clerk: TE Marc Huebl
Presbytery of the West
1250 S. Buckley Rd., Suite, I, #146
Aurora, CO 80017
303-873-2819
FAX 303-369-8250
Treasurer: TE Brett Garretson
303-325-8236 (W)
Stated Clerk: Rev. Dr. Jeffrey J. Jeremiah
Assistant Stated Clerk: Rev. Dr. Jerry Iamurri
Moderator: RE Scott Griffin
Past Moderator: TE William Dudley
407-930-4273      text, phone, fax
EPChurch@epc.org
This is a placeholder so that Sharon will be
in the proper place rather than going to the left.
I hope this will put her on the right hand
side.
Committee Chairmen
Nominating Committee:
TE Don Kirby
720-838-1721
Ministerial Committee:
RE Greg Daniels
303.284.1849
Care of Candidates Committee:
TE Nathan Hoag
303-325-8909
Aspen Grove Church Planting Network
Director: position open

Session Review Committee:
RE Nan Campbell
928-792-3268
World Outreach Committee:
RE Al Johnson
303-550-9962
Women in Ministry :
RE Coleen Street
720-381-3773
Discovery Workshops:
Director: Rev. Sharon Beekmann
303-290-9011
Presbytery Chaplain:
TE Michael Anderson
720-209-0934