Local Opportunities
Click on any logo to visit the associated website.

Helping homeless families build stability:  Joshua Station, a former motel located at I-25 and 8th Avenue in West Denver (2330 W. Mulberry Place, Denver, Colorado 80204), is a faith-based community which helps people who are homeless or in unstable housing situations make the transition to healthy interdependent living. The program operates under Mile High Ministries.  Joshua Station provides a 60 to 90-day program in which basic needs of food and housing are met and family needs are assessed. Families help prepare community meals and participate in employment training and placement during this phase.  Families who demonstrate growth are invited to participate in the extended phase, which is one year. In addition to the components of the short-term phase, families receive life-skills training, start savings plans for future housing, receive spiritual, emotional and physical health counseling, and are required to volunteer in the surrounding community.
The Senior Fellowship at Cherry Hills Community Church supports this outreach both financially and by serving as volunteers, but they welcome the involvement of others.
Typically, we offer different levels of opportunities from providing a meal or funds to going down to Joshua Station.
Volunteer training is available; long-term involvement is welcome and needed.  You are welcome to participate helping the families in various ways.
Like to build?  A play area is being built where resident children can play while their parents are in the newly refurbished kitchens preparing meals.
Folks can volunteer one time, but long-term involvement is more productive and rewarding.  We are looking at establishing a Joshua Station Team, for folks that would like to make a commitment to continued involvement.

A Place Where People Really Matter:  Crossroads of the Rockies began in 1988 as a food bank to address the needs of the poor; it has grown to where Crossroads now serves over 1000 people each month, through various programs and efforts.  The Crossroads Community is committed to providing a safe haven where children can learn and grow, where the lost can find healing and direction, where the poor and needy can get relief and assistance and all can experience the miracle of God's love in shaping and guiding our daily lives! The Crossroads community, which is comprised of over 300 people who share the value of giving and sharing what they have with the underserved of Denver, welcomes volunteers.

Restoration Outreach Programs (ROP) are dedicated to serving the community on East Colfax in West Aurora and East Denver, and work closely with Restoration Worship Center, its partner church.seeks to reach out to the many needy individuals and families who are trapped in poverty in our community.  Our outreaches act as a first step in building relationships with our neighbors, while at the same time clearly and publicly sharing the message of salvation through faith in Jesus Christ.  We view our outreaches as a way of lovingly reaching out to our neighbors, providing a practical need and introducing them to the other ministries/resources ROP offers which can lead them to lives of greater self-sufficiency.
Restoration Worship Center (RWC) is our partner church and a vital part of our community-building efforts.   RWC desires to restore broken lives by bringing hope to hurting people, to provide a rich Worship experience that enables people to connect with God, and to provide a Center as a place to gather each week for fellowship.  RWC meets every Sunday at 10:30 am at   1540 Boston Street, Aurora, CO 80010      (Four blocks East of Yosemite and just North of Colfax Ave behind the EZ Mart).
The Restoration Outreach welcomes volunteers, and provides training when appropriate.
Get involved in the Denver area, or start a project in your city.
Street's Hope provides an escape for women and girls in the "sex for sale" industry.  This  faith-based non-profit organization assists women desiring to leave sexually oriented businesses. Our clients include women working in prostitution, exotic dancing, and pornography. The goal of Street's Hope is to encourage each woman to become balanced (physically, mentally, emotionally, and spiritually), to be self-supporting apart from the sex for sale industry, and to become an active part of a healthy community.
Street's Hope now offers housing and housing assistance, individual counseling, group counseling, life skills training, case management, mentoring, and Bible studies. We partner with other non-profit organizations in the Denver metro area to provide education, employment training, employment referrals, drug and alcohol counseling, and twelve step recovery groups for our ladies.
Compassionate, encouraging women volunteers are needed to mentor our participants. Training is provided and mentors are able to set their own level of participation.
Opportunities with Larger Organizations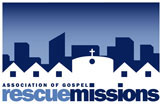 Like the Denver Rescue Mission, GRM serves the needy in almost all large cities, and in many smaller cities, too.  Each serves a needy clientèle.  Most Rescue Missions have several opportunities for volunteering or even short-term outreach work.  Visit their website to locate a mission near you. A wide range of opportunities for volunteering for specific kinds of activities are accessible by clicking the Advanced Search Option.

(OCC) is a ministry of Samaritan's Purse.  OCC collects shoe boxes of gifts from churches, civic groups and interested individuals across the US and around the world, transports them around the world, and distributes them to destitute children.  The shoe boxes provide an opportunity to bring the Gospel to children who may never have heard of Jesus Christ.  This annual ministry requires volunteers at both the local and regional level:
Local volunteers organize groups to fill boxes, and supervise the collection of boxes in mid-November.  Go here to find your regional representative who can direct you to your local representative.  Here's information about suitable items to place in shoe boxes.
Regional volunteers process and pack the shoe boxes for shipment at one of the nine Regional Processing Centers in Atlanta, GA; Baltimore, MD; Boone, NC; Charlotte, NC; Dallas/Fort Worth, TX; Denver, CO; Honolulu,, HI; Minneapolis, MN; and Southern California.  Find your nearest processing center here.  Many youth groups volunteer to work at these processing centers; if you want to take a youth group to help, contact your nearby processing center as early as August, as group slots fill up quickly.  Volunteers at the regional centers must participate in a brief training program related to what they will be doing.

A ministry of the Prison Fellowship, Angel Tree annually seeks the reconciliation of prisoners and their families to God, to each other, and to their communities through the transforming love and grace of Jesus Christ. Signing up for Angel Tree gives prisoners a way to send their children not only a Christmas gift, but also the reassurance of their love. Many of the people confined in our jails and prisons have children left with care takers such as spouses or grandparents.  Angel Tree provides a way prisoners can arrange for gifts for their children.  The process of identifying children begins with chaplains who make recommendations to personnel at Angel Tree, and leads to volunteers from 10,000 churches  purchasing and delivering gifts.