The Evangelical Presbyterian Church (EPC) is a family of churches, Reformed and Presbyterian, defined by shared core values, bonded by the fellowship of the Holy Spirit and centered upon the good news of what God has done for the world through His Son, Jesus Christ.
The EPC Presbytery of the West serves congregations in 13 states.
Interested in Church Planting?
Interested in church planting?  Aspen Grove Church Planting Network  AGCPN's vision is to connect gospel-centered, like and kingdom-minded churches through partnerships that will allow them to channel the resources and energy toward church planting throughout the west. Churches connected to AGCPN will have greater ability, through working together, to join God in bringing his kingdom about here and now. To visit our website, click here: AGCPN
NEW DIRECTOR
Dear Friends,


The Aspen Grove Church Planting Network based in Denver, Co is pleased to announce the appointment of our New Executive Director Shane Sunn. Shane is the planting pastor of St Patrick Presbyterian Church and brings a wealth of experience to our Network including previous network leadership, church planting coaching, and the development future leaders.


Shane and his wife Jean have been planting churches together for over 20 years. Together, they possess a deep and abiding love for church planting, their spouses, and the propagation of a Gospel-Centered vision in the Greater West and beyond. The Aspen Grove Executive Board is excited about Shane's appointment to this role and believes he brings cultivated wisdom to facilitate a movement of churches in our Presbytery and beyond.


Please welcome Shane to this role generously by offering prayer, email, and congratulations. More importantly, please continue to pray that our Presbytery becomes a movement in the EPC focused on church planting and evangelism.  Inquiries can be sent to shane@stpatrickpc.org


 

With Gratefulness and Joy, 

Brandon Addison 

Lead Pastor Neighborhood Church

On behalf of the Aspen Grove Executive Board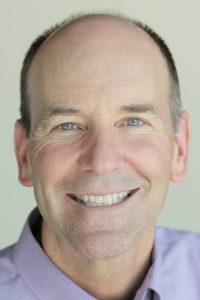 Chaplain of Member Care 
Meet Rev. Dr. Michael Anderson, the Presbytery's new Chaplain of Member Care. To find out more about him and this ministry, click here:  Chaplain Dr. Michael Anderson 
An Interview
The Stated Clerk of the Presbytery of the West, Rev. Marc Huebl is interviewed by Rev. Sharon Beekmann. Marc gives an inside glimpse of the Presbytery, his administrative goals and the processes that keep everything running smoothly.