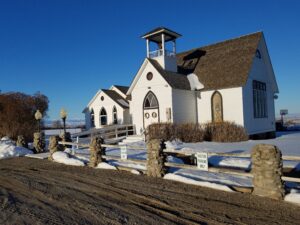 The Evangelical Presbyterian Church (EPC) is a family of churches, Reformed and Presbyterian, defined by shared core values, bonded by the fellowship of the Holy Spirit and centered upon the good news of what God has done for the world through His Son, Jesus Christ.
The EPC Presbytery of the West serves congregations in 13 states.
Welcome to our New Stated Clerk
The new Stated Clerk of the Presbytery of the We
st is Mr. Greg Daniels, a Ruling Elder from Parker EPC in Parker, Colorado.  The new contact information for Stated Clerk Daniels and the Presbytery office is:
Presbytery of the West
P.O. Box 1421
Parker, CO 80134   
phone: (720) 671-2305
email is: statedclerk@epcwest.org
Welcome Greg!
Interested in Church Planting?
Interested in church planting?  Aspen Grove Church Planting Network  AGCPN's vision is to connect gospel-centered, like and kingdom-minded churches through partnerships. Churches connected to AGCPN will have greater ability, through working together, to join God in bringing his kingdom about here and now. To visit our most recent plants and plans, click here: AGCPN
To contact the AGCPN's director, Rev. Shane Sunn, click here: mailto:shane@agcpn.com
---
---